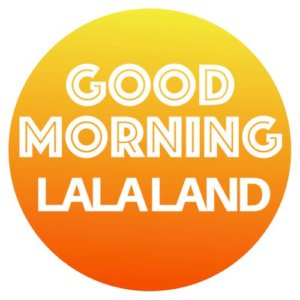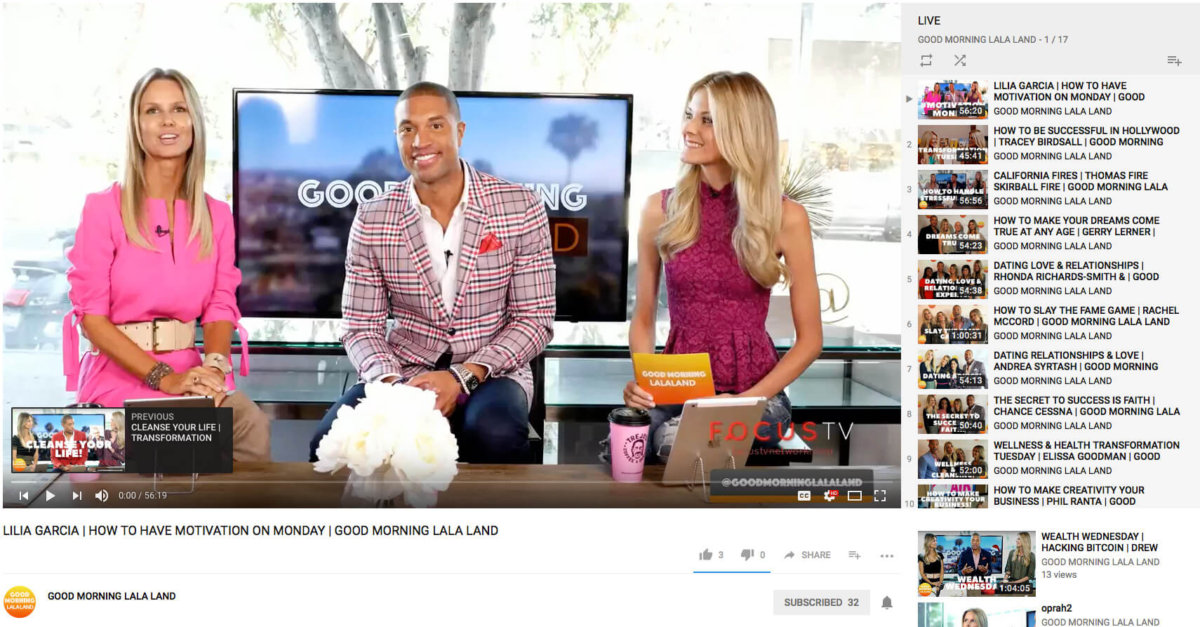 The Director of The Photography Workshop Series, Kevin Michael Schmitz was the featured guest on the morning TV Show Good Morning La La Land on Focus TV, on Friday, January 19, 2018. 
Hosted by Jezlan Moyet, one of the co-hosts of the upcoming TV Show: Wild Beauty,  Directed by Kevin Michael Schmitz. Their guest last week was Dr. Drew from Love Line on MTV!
Kevin is also starring in a feature film this month in Hollywood entitled: Ghost of You, where he will be playing a fashion photographer and his beautiful wife Khaliana starring as a high powered talent agent. We will keep you posted and share some teasers once that production wraps.
Kevin Michael Schmitz is a TV Director and Host of Great Escapes that airs to over 2 million viewers worldwide on major networks, Amazon and Hulu.   He is known as a successful advertising, celebrity and editorial photographer, cinematographer and the Director of The Photography Workshop Series . He is represented in New York, Los Angeles, & Paris and shoots worldwide for major ad campaigns, celebrities, magazine editorials, book covers, commercials and Television.
He is passionate about telling visual stories through large-scale productions and creating powerful timeless images with a strong cinematic feel. Published in over 80 magazine covers and editorials worldwide, Kevin Michael travels the world shooting for a wide range of advertising and editorial fashion brands and magazines. His strong cinematic photographic vision is apparent throughout all of his projects.
After graduating with a Bachelor's Degree in photography, he pursued his Master of Fine Arts in Photography at the Academy of Art University, San Francisco. With both a commercial and academic understanding of the photographic industry, Kevin Michael founded the "Photography Workshop Series" in 2009 Sponsored by ProFoto worldwide.  He has directed 101 high-end photography workshops on location and studio lighting production in LA, Miami, New York, Chicago, Dallas, Denver, Honolulu and Dubai. He guest lectures at UCLA and many other universities, art summits, workshops, seminars and art schools all over the U.S. and was honored as "The Distinguished Alumni of the Year" at his alma mater.
Kevin Michael Schmitz Directing the TV Show Great Escapes at Ritz-Carlton Abu Dhabi
Kevin Michael Schmitz Directing the TV Show Great Escapes at Four Seasons Maui and St. Regis Kauai
Kevin Michael Schmitz TV Show Teaser for Ayada Maldives Episode of Great Escapes
Kevin Michael Schmitz
Director & Host of Great Escapes
Director of The Photography Workshop Series
Advertising Photographer
Represented by Jorge Perez Reps